Over 40 Million Monthly Unique Users Nominated Best Home Improvement and Design Professionals in the UK and Around the World
On 4th February 2020
Garden Retreat, based in Bournemouth, Dorset
 won "Best Of Customer Service" on 
Houzz
®, the leading platform for home renovation and design.
Garden Retreat have be designing and installing timber buildings for 10 years and was chosen by the more than 40 million monthly unique users that comprise the Houzz community from among more than one million active home building, home improvement and design industry professionals.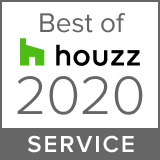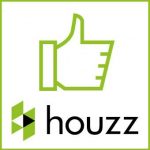 The Best Of Houzz is awarded annually in three categories: Design, Customer Service and Photography. Design award winners' work was the most popular among the more than 40 million monthly users on Houzz. Customer Service honours are based on several factors, including the number and quality of client reviews a professional received in 2019. Architecture and interior design photographers whose images were most popular are recognised with the Photography award. A "Best Of Houzz 2020" badge will appear on winners' profiles, as a sign of their commitment to excellence. These badges help homeowners identify popular and top-rated home professionals on Houzz.
"Garden Retreat and their staff have worked extremely hard to provide excellence in terms of Customer Service and After Sales Service during 2019.  The focus will continue into 2020/21 and will be reflected in the positive reviews into the future.  I would like to thank all our Clients for their business in 2019/20 and their positive support.
James Parker – Managing Director
Follow Garden Retreat on Houzz:
https://www.houzz.co.uk/pro/gardenretreatuk/garden-retreat
"We're so pleased to award Best of Houzz 2020 to this incredible group of talented and customer-focused professionals, including Garden Retreat, said Andrew Small, MD of Houzz UK and Ireland. "Each of these businesses was singled out for recognition by our community of homeowners and design enthusiasts for helping to turn their home improvement dreams into reality."
Andrew Small – Managing Director – Houzz UK and Ireland
About Garden Retreat
Garden Retreat specialise in consulting with you the Customer. We will visit your home with various samples, designs and manufacturing options depending on the type and design of building you require. We will also advise you on base options and discuss with you any planning or building regulations you may need to observe.
We have particular expertise in bespoke timber buildings to suit your exact requirements and have been selected by a number of Timber Building Manufacturers around the United Kingdom to act on their behalf as consultants. Alternatively we can offer a range of manufacturers if you contact us directly, ensuring we can provide you with a range of unbiased options.
Garden Retreat focus specifically on Garden Offices, Home Offices, Log Cabins, Timber Garages, Timber Storage Solutions, Work Rooms, Farm Shops, Timber Retail Units, Timber Retail Kiosks, Pavilions, Club Houses and Village Halls.
The buildings can be delivered & installed throughout the UK, we have a virtual show site which showcases a vast range of successful Completed Projects. If you wish to view a particular type of building we have selected customers in your area who would be happy to show you their installation.
All our installers and tradespeople have been carefully selected to ensure a reliable and high quality service. The additional services we can provide includes Business Finance, Planning Support, structural base-laying and installation.
If you require a free no obligation home survey or quotation or would just like some advice please do not hesitate to Contact Us.
We are happy to discuss you requirements UK wide and can provide home surveys & visits in Hampshire, Dorset, Devon, Somerset, Wiltshire Gloucestershire, Oxfordshire, Surrey and Kent, although we do consult across the UK.
About Houzz
Houzz is the leading platform for home renovation and design, providing people with everything they need to improve their homes from start to finish – online or from a mobile device. From decorating a small room to building a custom home and everything in between, Houzz connects millions of homeowners, home design enthusiasts and home improvement professionals across the country and around the world. With the largest residential design database in the world and a vibrant community empowered by technology, Houzz is the easiest way for people to find inspiration, get advice, buy products and hire the professionals they need to help turn their ideas into reality. Headquartered in Palo Alto, CA, Houzz also has international offices in London, Berlin, Sydney, Moscow and Tokyo. Houzz and the Houzz logo are registered trademarks of Houzz Inc. worldwide. For more information, visit houzz.co.uk
# # #