Mr and Mrs E live in a beautiful part of Dorset and have a particularly interesting garden which is very high towards the rear compared to the level of the house.  They had a large flat area which was perfect to install a garden building.  The garden building would be used as a family room to relax, watch TV and generally enjoy the beautiful surroundings, not to mention the view.
Before Photos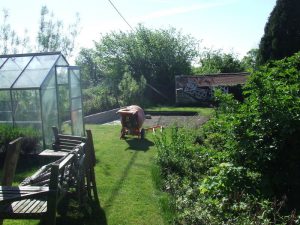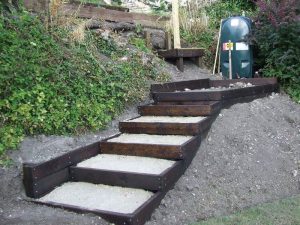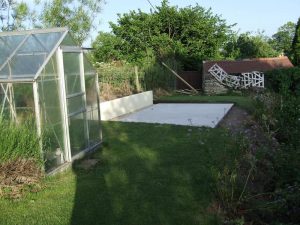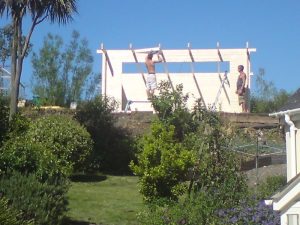 The building they chose was the Barbados Open plan log cabin.  This particular cabin has 44mm thick walls and comes under the 2.5m overall height which is required to satisfy planning regulations when within 2m of the boundary.
This building comes as a kit, full installation instructions and premier double glazed windows and double glazed double doors.  The windows can either open as normal, hinged from the side or they can tilt from the bottom if you require ventilation only.
These log cabins are very straight forward to insulate, both the floor and roof and if you really need to insulate the walls it is straight forward.  The roof specification is felt and we normally recommend the 'torch on' version or you can install an EPDM Rubber roof which performs very well and has a long service life.
Completed Photos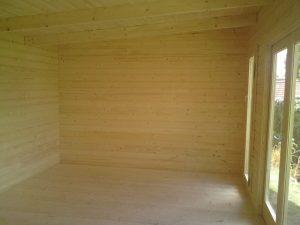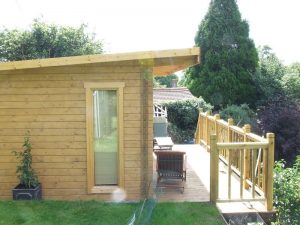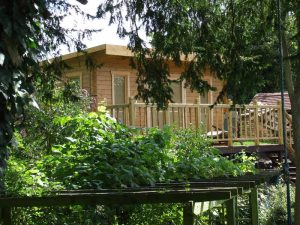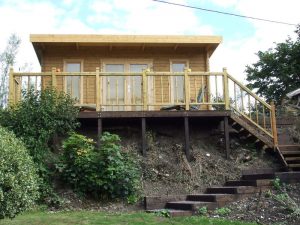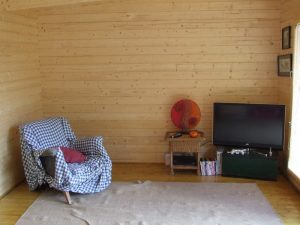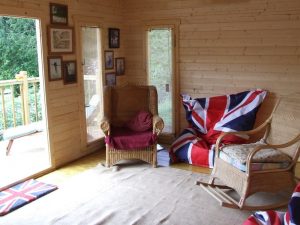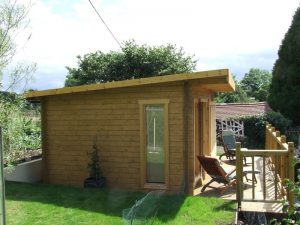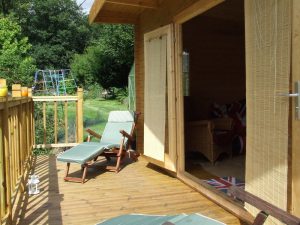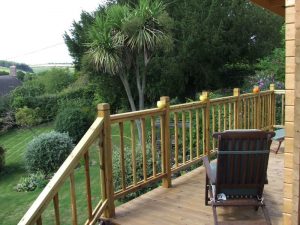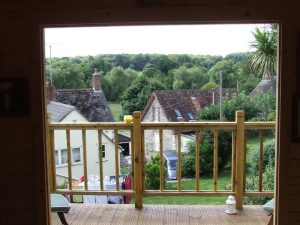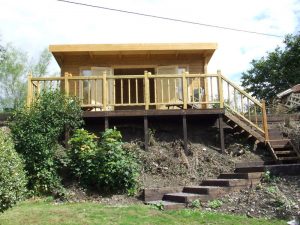 Once the cabin had been completed the Customer built a decked area to the front with balustrade and a set of steps to the front of the cabin.  The decking expanded the area to create a relaxing sunbathing deck and somewhere to have a drink in the evening sunshine.
If you are interested in this design or would like something similar please do not hesitate to contact us for a quotation?
Testimonial
"We have been really impressed with Garden Retreat.  They have supported us throughout the project and even though there were delays which were outside our control they went over and beyond to get the cabin built.

The installation staff were polite and they kept the area tidy as they worked, a great experience!" Verified Review By Houzz

Mr & Mrs E– Dorchester, Dorset – 5.2m x 3.4m – 44mm log Open Plan Barbados Log Cabin – 2.5m Maximum Height