Mrs C was looking for a cost effective solution for a garden office / room in order to move her massage and therapy work to her home, which also saves her a significant amount of money renting her current premises. Garden Retreat have the perfect solution, an all year round room creating a quite and personable environment for Mr C's clients to be pampered and receive one to one treatments in a peaceful and tranquil space.
THE BUILD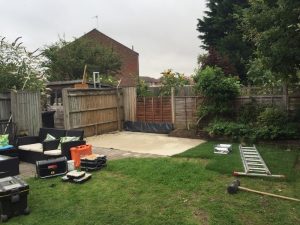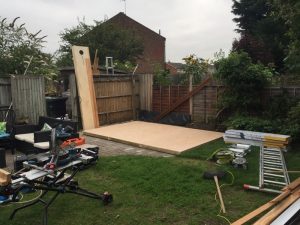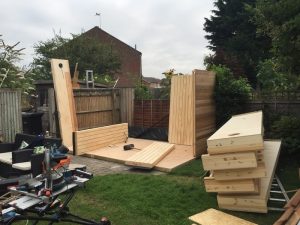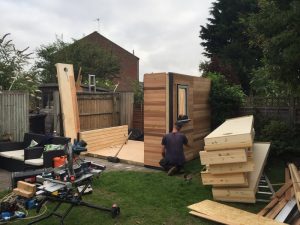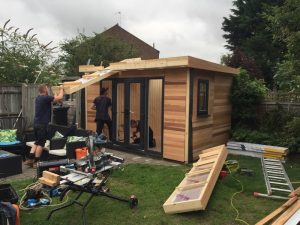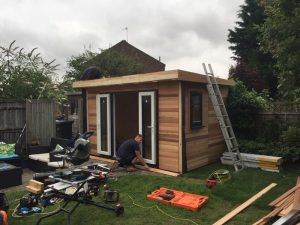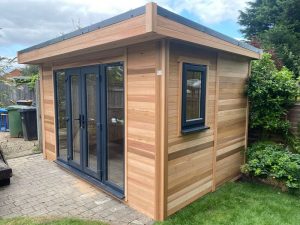 This contemporary garden building is constructed using an external cedar clad and bitumen paper to ensure any damp is kept out of the building.  The walls are constructed using a 75mm x 38mm timber frame, 50mm Celotex and a 12mm inner lining grooved ply to finish the walls. The total thickness of the walls is 100mm which lends itself to all year round use.  The floor is manufactured using heavy duty bearers, 75mm Celotex and a 15mm ply floor which  comes with a laminated floor as standard and there are 4 options to choose from (September 2021 onwards) alternatively you can fit your own vinyl or carpet.
The roof is insulated and comes with an inner ply, metal roof covering, underfelt and internal spot lights or light panels. Within the electrics pack there is consumer unit, 3  brushed stainless steel double sockets and a switch. We also install sockets with built in USB charging points which is very useful and this building also has external spots (now standard September 2021) to light up the porch area.
This particular model is supplied with one set of 1200mm wide anthracite grey uPVC French doors and two 600mm full length side lights and a 600mm x 900mm uPVC casement window which provides a modern look and lots of light. The building is designed to be modular so during the ordering process you have the opportunity to choose where you want the windows and doors to be.
If you are interested in this design or would like something similar please do not hesitate to contact us for a quotation?
TESTIMONIAL
"Garden Retreat were so professional throughout all of my transactions with them. Quick to respond to queries and very helpful with advice. On the day of the install, I was so impressed with how efficient the team were. The quality of the garden room is exceptional, I am the envy of the street with my new garden room." Verified Review By Houzz

Mrs C – Benson, Oxfordshire