Mrs Ketteridge came to Garden Retreat as she had a specific space problem she wanted to resolve and on the face of it we had the solution.  She has a large extended family with a number of grandchildren and when they come to stay it's always a bit of a squeeze.  She needed to have an additional room for the grandchildren to stay in and to extend the house was not an option.
Clearly the additional accommodation needed to be warm, secure and fit into the garden within the available space.  Also, it had to suit planning regulations as it would be situated as close to the boundary as possible due to the fact the garden was quite small so it had to be no higher than 2.5m to the pitch, the highest point.
We ended up providing the perfect solution which satisfied all the criteria, meeting the budget, a garden room that can be used all year round, an attractive design and more importantly somewhere for the grandchildren to stay and play in.
Completed Photos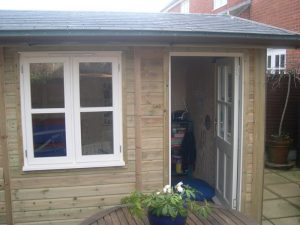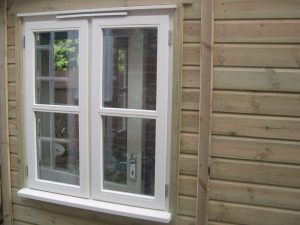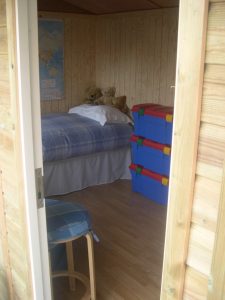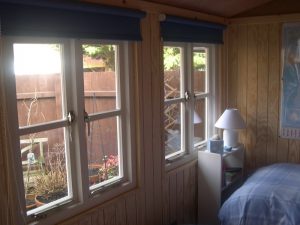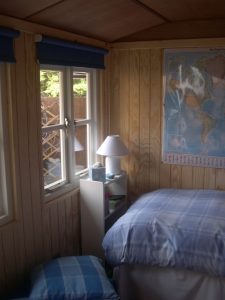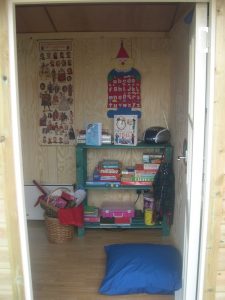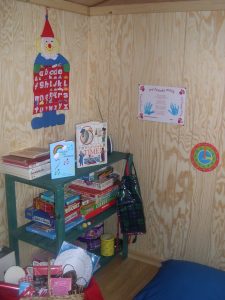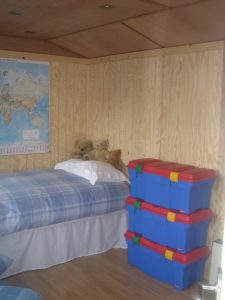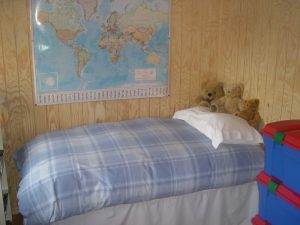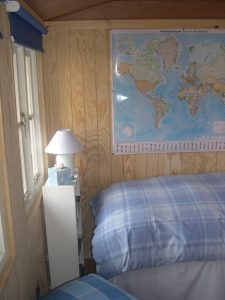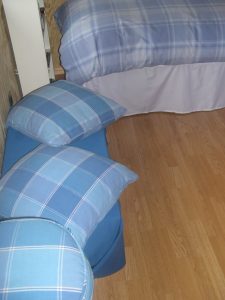 This building is constructed using an external timber clad with tanalith BS8417 shiplap and bitumen paper.  The walls are constructed using a 75mm x 38mm timber frame, 50mm polystyrene and a grooved 12mm inner ply to finish the walls The total thickness of the walls is 100mm which lends itself to all year round use.  The floor is manufactured using heavy duty bearers, 75mm Celotex and a 12mm ply floor which can either be carpeted or a vinyl floor can be installed for a hard wearing and easily clean option.  We can supply and install a vinyl floor as part of the installation, please contact us for further information.
The roof again is insulated and comes with an inner ply, an under felt, felt tiles and internal spot lights.  Within the electrics pack there is consumer unit, 3 double sockets and a switch.  This particular model comes with 3 traditional windows and a traditional garden office door.  The building is designed to be modular so during the ordering process you have the opportunity to choose where you want the windows and doors to be.
If you are interested in this design or would like something similar please do not hesitate to contact us for a quotation?
Testimonial
"Grannies Grotto! This has been a fantastic solution to a space problem and my Grand Children love to stay in it when they come to visit.  It is safe and warm all year round and allows me to have all my family to stay whenever they like".

"Garden Retreat have kept me informed at every stage and the installation team were very efficient and polite, thank you very much!" Verified Review By Houzz

Mrs K – Sturminster Marshall, Dorset – 12ft x 8ft Traditional – 2.5m High Garden Office or Garden Room