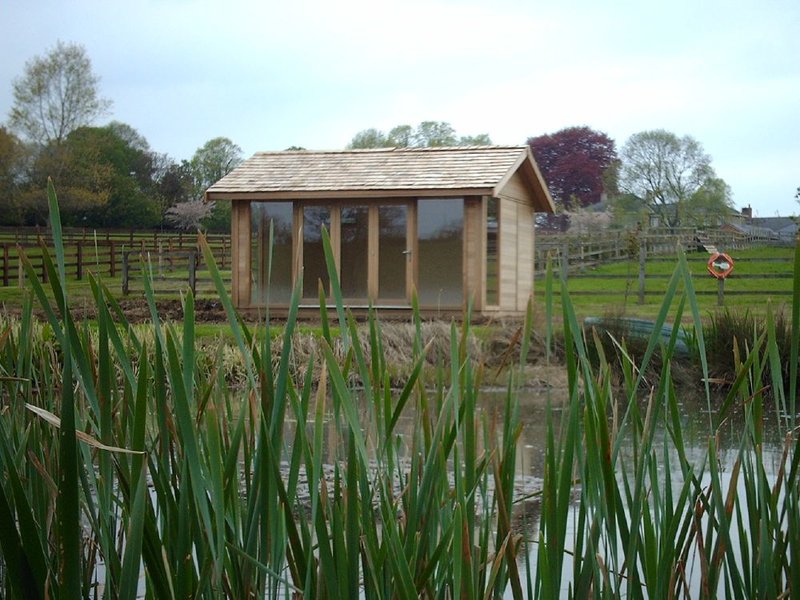 For many of us our Garden Retreat represents a host of different things – a place to work, a place to relax and, all too often, a place to hide! Whichever of these categories you fall into, Garden Retreat will have a Garden Office or Garden Room to suit your needs. Garden Retreat have a range of timber buildings for all uses, including SIPS buildings, and a range of sectional timber frame buildings, which are used as offices, music rooms, art studios, gyms and hobby rooms.
With the difficulties of understanding the housing market, most homeowners are now going by the "'Don't move – Improve" motto and trying to make the most of where they already live. In most cases the garden is often the place that isn't being used to its maximum potential and is a forgotten asset. A lot of people pay thousands of pounds for extensions to their home, when they aren't fully utilising the space they already have in their garden, which would require either limited or no planning permission.
The buildings can either be supplied flat-packed or as a complete solution. For example The Lyndhurst Garden Office can be provided in kit form or fully ready for use, including base laying, installation, electrics and other services. The amount of people installing garden buildings is growing rapidly and Garden Offices are becoming increasingly popular for people starting their own business, or for young professionals that are looking to work from home or improve their work/life balance. The Garden Office reduces travelling time for workers and can be installed, fully insulated and ready for use, in a day.
Garden Retreat have a number of timber building product ranges to allow customers to focus on exactly what they are looking for. These include Garden Offices and Garden Rooms, Timber Garages, Commercial Timber Buildings, Work Shops and Workrooms and Beach Huts.
So, if you want to make the most of your garden and create that little bit of paradise or a quiet sanctuary or even somewhere to work, Garden Retreat will have something to meet your needs and if nothing else will give you some ideas. If you would like further information please do not hesitate to contact us.